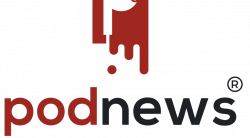 Veritone One is now a subscriber to Nielsen's Podcast Buying Power service. Nielsen's research will help us refine our current placements and unlock market opportunities for new advertisers wanting to enter the medium. We will set a new industry standard for podcast advertising.

Amazon makes its own stake in the podcasting pie by acquiring Wondery. According to our EVP, Sean King, "This deal shows Amazon is taking strides to expand their music and audio services, but how they roll out new programming, subscriber bundles and ad products will be the key to their success."

As the pandemic hit, routines were thrown out the window, including listening habits. Podcast downloads immediately took a hit, declining by about 10%. Now, podcasts are back and stronger than ever as consumers listen and shop from their phones according to our EVP, Sean King.

To meet the challenges of the time, don't shy away from spending. Instead, strategically reallocate your advertising dollars. There's never been a more captive audience in recent history than now, and digital platforms hold the key.
More Headlines