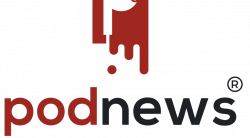 Veritone One is now a subscriber to Nielsen's Podcast Buying Power service. Nielsen's research will help us refine our current placements and unlock market opportunities for new advertisers wanting to enter the medium. We will set a new industry standard for podcast advertising.

Subscription models create an opportunity for creators to monetize their content, even without a large audience, by either going the ad-free or the hybrid route. It's all about flexibility for creators, and the more tools and solutions available to creators, the easier it is to create and monetize.

What's the deal with "social audio" and what impact might it have for podcasters and advertisers? Find out in this article from Adweek with commentary from our vp of podcast media, Hilary Ross.

Apple has announced its expansion into podcast subscriptions. The company will take a 30% cut per subscription for the first year and 15% for subsequent years, an Apple spokesperson said. Stephen Smyk, our SVP of podcast and influencer marketing, shares his thoughts with Adweek.
More Headlines