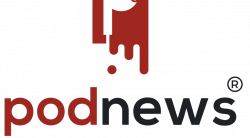 Veritone One is now a subscriber to Nielsen's Podcast Buying Power service. Nielsen's research will help us refine our current placements and unlock market opportunities for new advertisers wanting to enter the medium. We will set a new industry standard for podcast advertising.

With a recent change in the White House, Crooked Media plans to diversify further away from politics and national affairs this year, looking to build on momentum it started last year. Hilary Ross, our VP of Podcast Media at Veritone One joins the conversation.

Data has become the new radio currency, an essential fuel used for much more than just validating a station's reach and audience strengths. Conor Doyle, our SVP of Strategy & Investment weighs in with Inside Radio.

Watched the Big Game? Conor Doyle, our SVP of Strategy & Investment, chats with Inside Radio on what an advertiser might try if they weren't one of the select few to advertise this year.
More Headlines