RBR+TVBR Editor-in-Chief Adam R. Jacobson chats with Sean King, an executive vice president with Veritone One on the expansive growth in podcasting and implications for podcast advertising.

Revenue doubled across the Vox Media Podcast Network in 2020 compared with 2019. The publisher plans to expand with more evergreen shows this year, after seeing them bring in sustainable revenue streams through brand sponsors and advertising. Our VP of Podcast Media, Hilary Ross, weighs in.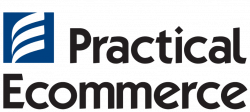 In this interview, Sean King, EVP for Veritone One, talks with Armando Roggio of CommerceCo about the power of audio advertising, especially host-endorsed ads.

Though COVID-focused podcasts were extremely popular at the start of the pandemic, those shows dropped on Chartable's rankings in May 2020. In this article, Hilary Ross, our VP of Podcast Media discusses the future of coronavirus-centric podcasts with Digiday.

Data has become the new radio currency, an essential fuel used for much more than just validating a station's reach and audience strengths. Conor Doyle, our SVP of Strategy & Investment discusses with Inside Radio.